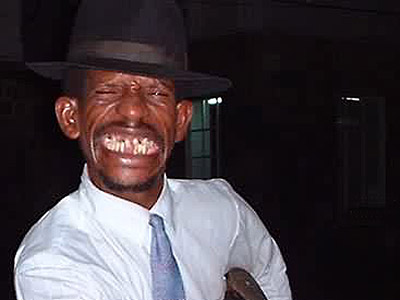 February 2nd, 2013- Baltimore MD-
"Half-a-Man" Murphy Sighted!
A local sewage worker claims to have seen the missing Samuel Murphy in a nightclub Saturday night. According to Aurelius Johnson,
"Yeah, motherf**er I sees him, its him cause motherf***er I know he drinks the Molsons, and that's what the brother drink, and he has his collar all pulled up tighty and s**t. And motherf***er he's got this big goddam raincoat on and I know its him and I says Murphy, Murphy! I knows that's you and then he turns and damnnnn….. that ain 't no man under there no more. His face is metal motherf***er . That there ain't no man at all, that there's not even motherf***in' Half A man!